When you come to our Vancouver chiropractor clinic you can expect a thorough consultation and examination before we proceed to chiropractic care. Central to care is education on good posture, movement, ergonomics and, when necessary, a referral to other therapists or trainers to help you reach your goals. You will also learn how regular chiropractic care may help to prevent future spinal problems and injuries.  Dr Neufeld welcomes new clients of all ages – your whole family is welcome!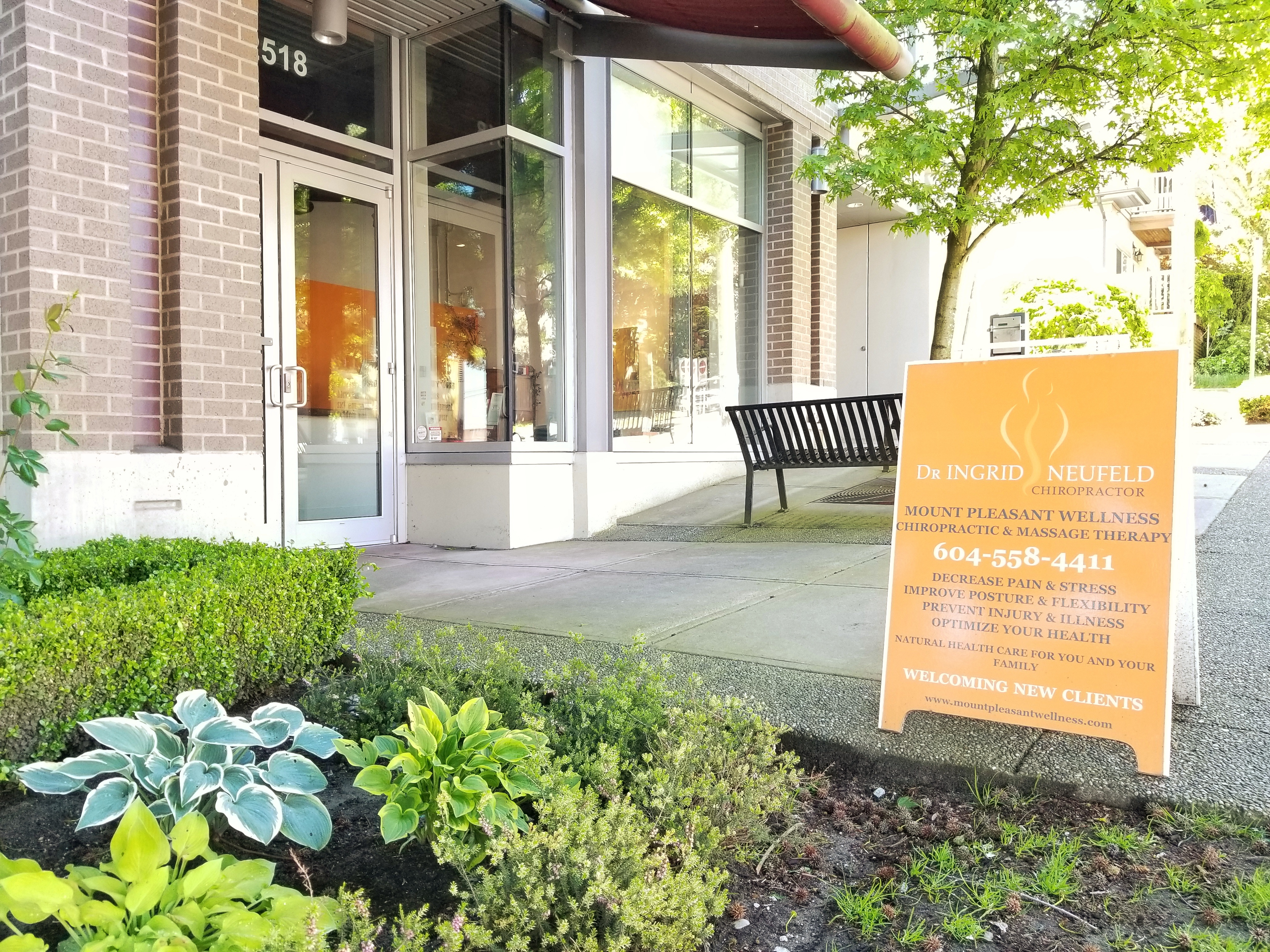 CALL TODAY
AND BOOK YOUR APPOINTMENT
604-558-4411
WE ARE HIRING!
We are looking for a new or experienced RMT to take over Saturdays beginning in February.  The right candidate has great RMT skills and excellent communication skills.  We are a small Chiropractic and RMT clinic with a very active and enthusiastic patient/client base.  Our location puts us very close to the tech sector near Main and Broadway.
Currently we have two RMTs but one is leaving at the end of January.  You would be inheriting her patients/clients.  If you would like more than just Saturdays there are some midweek half days available.  
We provide an hydraulic table, reception on weekdays, digital charting.  Linens and laundering will be your responsibility or for a fee we can take care of that for you.  
You are responsible for POS fees at 2.25%.  Room rental is 85.00/day (65.00/half day)
We have parking for your vehicle if needed, in our underground parking.  Patients/clients do not have access to this parkade.  We are also located just off broadway at Manitoba, therefore good transit access.