DR. INGRID NEUFELD
Dr. Ingrid Neufeld has been a part of the vancouver chiropractor community since 1998.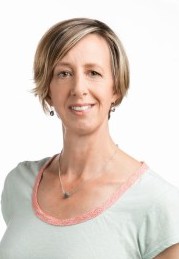 Dr. Ingrid Neufeld
She was first introduced to the chiropractic profession as a college student, when it was recommended that she seek out chiropractic care to resolve a persistent sports injury, which had failed to respond to other interventions. Her visits to a local Vancouver chiropractor resolved her injury, and Dr. Neufeld was so impressed with the philosophy and healing power of chiropractic that she decided to make it her career path. She studied at Logan College of Chiropractic in St. Louis, Missouri, where she specialized in SOT (sacro-occipital technique) and graduated with her Doctor of Chiropractic (D.C.) degree.A native of the Vancouver area, Dr. Neufeld returned to the Lower Mainland to establish herself as a Vancouver chiropractor. She has provided locum services and practiced as an associate in Vancouver chiropractor clinics located in Kerrisdale, Maple Ridge and Yaletown.  In 2012 she moved her Yaletown practice to Mount Pleasant and established Mount Pleasant Wellness.  The practice on Manitoba at Broadway has thrived and become part of the health and wellness community in the area.
Dr Neufeld has always lived a chiropractic lifestyle in which chiropractic care, movement, exercise, and healthy eating are central to maintaining health and preventing illness.  Currently she enjoys heading to the mountains on the weekends for some forest time, cycling to work or wherever else her bike can take her.  In winter she enjoys snowshoeing and cross-country skiing on the north shore mountains.
After spending 8 years practicing around the lower mainland as a chiropractor, in 2006, she travelled to Europe to join a pediatric-based chiropractic practice in The Netherlands at The Rugkliniek Heerlen. There she saw how effective chiropractic was for babies/children suffering from a variety of pediatric conditions including falls that caused a misalignment of the vertebrae. In 2009, she volunteered to work at Hands Across Borders in Zanzibar, East Africa, where she had a fascinating and rewarding experience as she worked with a very different patient-base than one typically finds in a chiropractic environment.  She has also provided chiropractic care on the downtown eastside at Vancouver Native Health Services from 2012 – 2016 as a volunteer.
Dr. Ingrid Neufeld is a registrant of the College of Chiropractors of BC and a member of the BC Chiropractic Association.
CALL TODAY AND BOOK YOUR APPOINTMENT
604-558-4411