MEET DR. INGRID NEUFELD
Vancouver chiropractor Dr. Ingrid Neufeld has been helping patients of all ages - from newborns to elders and everyone in between -enjoy active, healthy lifestyles for over 20 years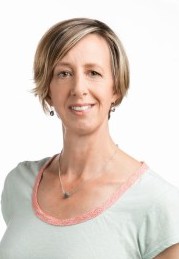 Dr. Ingrid Neufeld
A lifelong advocate of active living and natural health, Dr. Neufeld always knew that her career would involve supporting people on their wellness journey. And it didn't take long for her path to present itself. While in college, she sustained a sports injury that persisted despite months of therapeutic interventions. Then she had her first chiropractic adjustment. The relief was immediate, and within a few sessions, the injury was resolved. Dr. Neufeld had found what she was looking for: a natural, science-based and patient-centred approach to healing.
After graduating from Logan College of Chiropractic with a specialization in sacro-occipital technique (SOT) in 1997, she returned home to join the Vancouver chiropractic community. In 2012, she opened Mount Pleasant Wellness.
Dr. Neufeld believes in helping people develop the resilience and adaptability they need in order to recover, thrive, and return to their favourite activities.
She continues to develop her expertise through ongoing education in orthopedics, paediatrics and maternity. She also values complementary approaches, and is training to be a pilates teacher. Dr. Neufeld's passion for healing has taken her all over the world, from providing paediatric chiropractic care in the Netherlands to volunteering with Vancouver Native Health Services in the Downtown Eastside and chiropractic-focused NGO Hands Across Borders in Zanzibar.
When she's not at the clinic, Dr. Neufeld is an avid cyclist (keep an eye out for her pink helmet!) and outdoor explorer, venturing into the mountains for hiking, snowshoeing and cross-country skiing.
She is a proud member of both the College of Chiropractors of BC and the BC Chiropractic Association.
Book your next appointment online today!
CALL TODAY AND BOOK YOUR APPOINTMENT
604-558-4411